2013 Spring Parade of Homes at Cibolo Canyons in San Antonio
Posted by Harold Koehler on Tuesday, May 14, 2013 at 10:35 AM
By Harold Koehler / May 14, 2013
Comment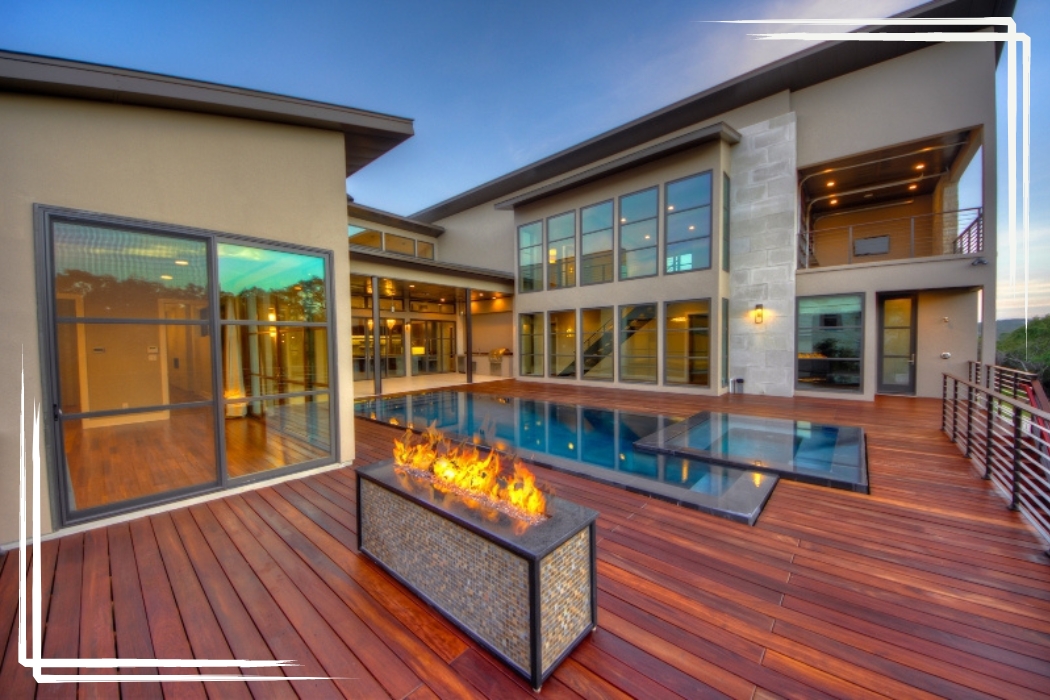 San Antonio's annual Parade of Homes will be hosted in San Antonio's first green neighborhood, Cibolo Canyon!
It is our annual tradition to attend San Antonio's Parade of Homes, and this year's Parade will be in the prestigious community of Cibolo Canyons. Cibolo Canyons is San Antonio's first green community, with every home built in accordance with Build San Antonio Green and San Antonio Water Systems-Certified Water Saver guidelines. We're excited to learn more about the updated technologies available to prospective ranch owners and luxury homebuyers. Seven homes will be showcased with their distinct amenities and features from builders like Adam Wilson Custom Homes, Burdick, Burdick & Frank, Don Craighead, Monticello, Sitterle, and River Oaks Homes starting Friday, May 17th, ending the weekend of Memorial Day, May 27th, 2013.
Cibolo Canyons, a unique luxury community
The 2013 Parade of Homes not only showcases the new homes for sale in San Antonio that are coming on the market but it also highlights what makes the community stand apart from others. In this case, there are many benefits to becoming a resident of this growing community. Cibolo Canyons is home to the beautiful resort and largest J.W. Marriott hotel in the world, as well as the annual Valero Open Golf Tournament. It also boasts 900 acres of preserved wildlife space and undisturbed habitat. For those who would like to make it their home, we have a brief description of the featured homes below.
About the builders and what they are offering this year
Adam Wilson makes homes tailored to the needs of young families with room for adult and children's entertainment. Their entry is a 3927 square feet traditional family home. Burdick, Burdick & Frank's will show a modern 4485 square feet, two-story Santa Barbara Style Courtyard Design with a spa-like Master bath and a three-car garage. River Oaks Homes will show a home outfitted with custom cabinetry, a chef's kitchen, and Viking appliances in their 4726 square feet model plus 538 square feet of outside living space.
Don Craighead's 5226 square feet home offers a master suite that looks onto a private patio. It also offers keyless entry, multi-zone audio and visual system, and an intercom. Sitterle Homes has grand living and dining rooms, plus an open kitchen in their 4,726 square feet home. Monticello Homes has a courtyard concept, connecting rooms to the central core of the home, bringing the outside in with 4 bedrooms and 4.5 baths for a total of 4060 square feet.
Why you should come
Every home has something unique to offer to the buyer, and we would encourage anyone in the market for a new luxury home to consider attending. As the Buyer's Broker, we consider this event essential to our ongoing professional education so that we can continue delivering what the buyer wants. We do more than just sell luxury real estate and prime ranch land in Texas. Our extensive knowledge of the terrain and region helps us provide most of the information you would need from search to close. Contact us today at [email protected], and feel free to follow us on Facebook or Twitter for new property listings, tips, and Texas land and ranch investment news.