Buying a Texas Ranch During a Pandemic
Posted by Harold Koehler on Monday, June 15, 2020 at 6:31 PM
By Harold Koehler / June 15, 2020
Comment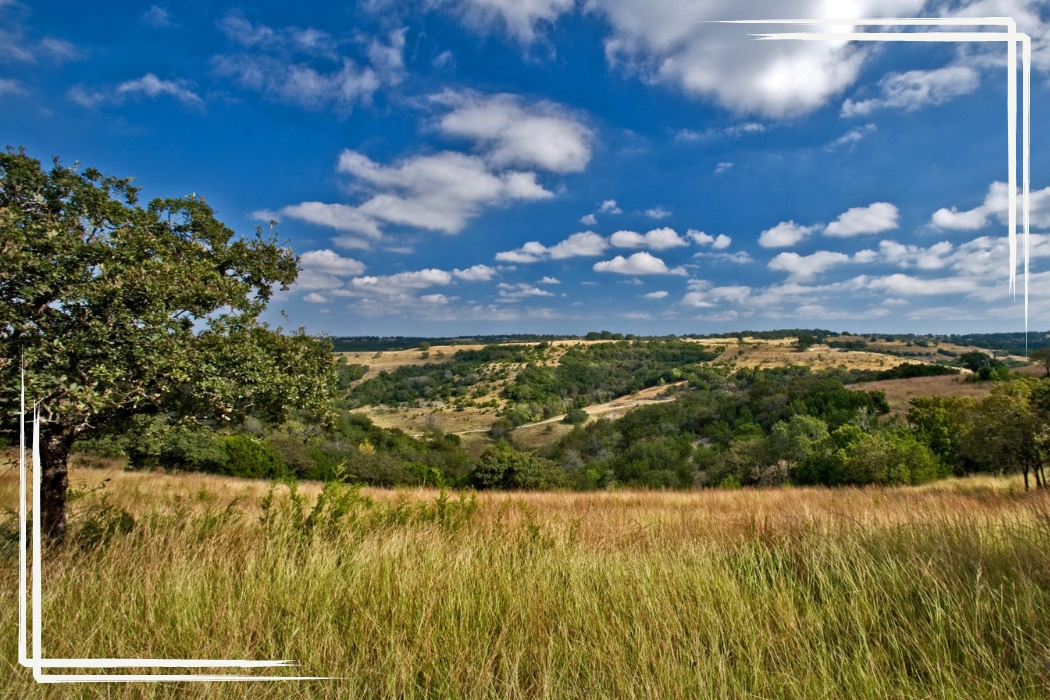 How is the Texas Hill Country ranch market?
During times of uncertainty, markets often become roiled as both buyers and sellers are affected by financial concerns and the direction of the markets. The uncertainty during our current situation with the pandemic has become an extreme event that we have never witnessed the likes of before for almost all of us. With the shutdown of the entire economy for several weeks and the infusion of trillions of dollars by the Fed, including the Payroll Protection Plan and Stimulus packages and interest rates lowered to historic lows, how best to navigate these troubled waters and what to expect in the future are obviously the topic for much debate. With so many variables to consider that affect this situation and with the liquidity impact from the Fed and Congress, who really understands and can successfully predict where the markets go from here and the timing of any expected movements in the market? As with the stock market, many can't understand why the market appears to be unhinged from the reality of the economic condition we are currently in. Will there be a second crash, will there be a second wave of the virus, will there be a second shutdown, will there be a vaccine or a therapeutic discovered to eradicate the virus? These are all questions that are of great concern to us all.
The current real estate market for ranches for sale in Texas and the Texas Hill country appears to be very stable during the difficult times. With the economy beginning to restart here in Texas, buyers are back out looking for properties. Prices for prime ranchland are holding up, and the inventory for high-quality ranches is at a low level. It's understandable that buyers during these traumatic times would like to believe that prices are going to drop and buying opportunities will be abundant, which might be the case in some locations, but it has not been the case with Prime Ranchland in Texas thus far. Ranches are being snapped up at a high rate, and inventory is not being replaced at a similar rate, as some potential sellers appear somewhat reluctant to sell during this time. At least for the current time, it has all the appearances of a seller's market.
Demand for ranches in Texas during uncertain times
In the past, there has almost always been a high demand for Prime Ranchland in Texas, and sale prices have continued to routinely rise overall. During these current times of the pandemic and civil unrest, many prospective buyers that have held back in the past now seem to have more impetus to buy now. Whether it's because quality Prime Ranchland has normally been a very stable financial investment in perilous times, or if it's because now more than ever, physical safety is a paramount concern, the demand to own a secure private place away from the large cities is evident.
Considerations when buying ranchland in Texas
While many are anxious to buy a ranch, the question for many is where to buy it. There are many locations to select from depending on your preferences as to location, distance from a large town, desired topography, whether improvements are necessary if surface water is available in the form of ponds, lakes, creeks, or rivers, and nearby amenities. Whether you want to be within thirty minutes of a larger town with many amenities or if you want to be many miles off the main road in a remote location far from civilization, there are options available. Much of the decision depends on your purpose for the ranch and what your future intentions are. A prime example of a remote ranch would be one that we are soon listing, 22 miles of the main road behind two locked gates. The road is a 4-wheel drive only and very rough, but at the end of the journey, you will find the most awesome river in Texas, the Devil's River. It's known for its purity and clarity and for its remote location and being absent of the normal crowds you will witness on large Texas Rivers located near or in larger towns. If you want a less remote location near a larger city or a rural town, a Prime Texas Ranch near a town the size of Boerne or Dripping Springs might be just what you are looking for. It's a rural location, but all the amenities are within 30 minutes. Emergency hospitals, large supermarkets, restaurants, and stores of almost every selection are easily accessed. It's really about what your purpose is and what appeals to you as the buyer.
Best way to search for your Texas ranch
You ask yourself, how do I find what I am looking for? What's the best approach to effectively search for a ranch, to properly evaluate the ranch options, and to negotiate and purchase the ranch you have decided to purchase? I recommend our website and our company to assist you in all phases of the ranch-buying endeavor. Our website provides a large percentage of the ranches currently available on the market for sale in an easy-to-use format that updates the available ranches for sale each and every day. We are available to assist you in your search and help you in the determination of the pros and cons of the various ranches. Our experience and abilities in helping buyers find a special ranch have consistently made a difference for the buyers we represent and assist. Our approach is honesty and commitment to our clients so that our clients can benefit by making informed decisions based on what's best for them. Visit our website at PrimeRanchLand.com or contact us anytime, and we'll be happy to assist you.
During times of uncertainty, the real estate market often becomes roiled as both buyers & sellers of ranches in Texas are affected by financial concerns and market direction.