Hunting Land for Sale in Texas
Posted by Harold Koehler on Friday, November 20, 2009 at 4:09 PM
By Harold Koehler / November 20, 2009
Comment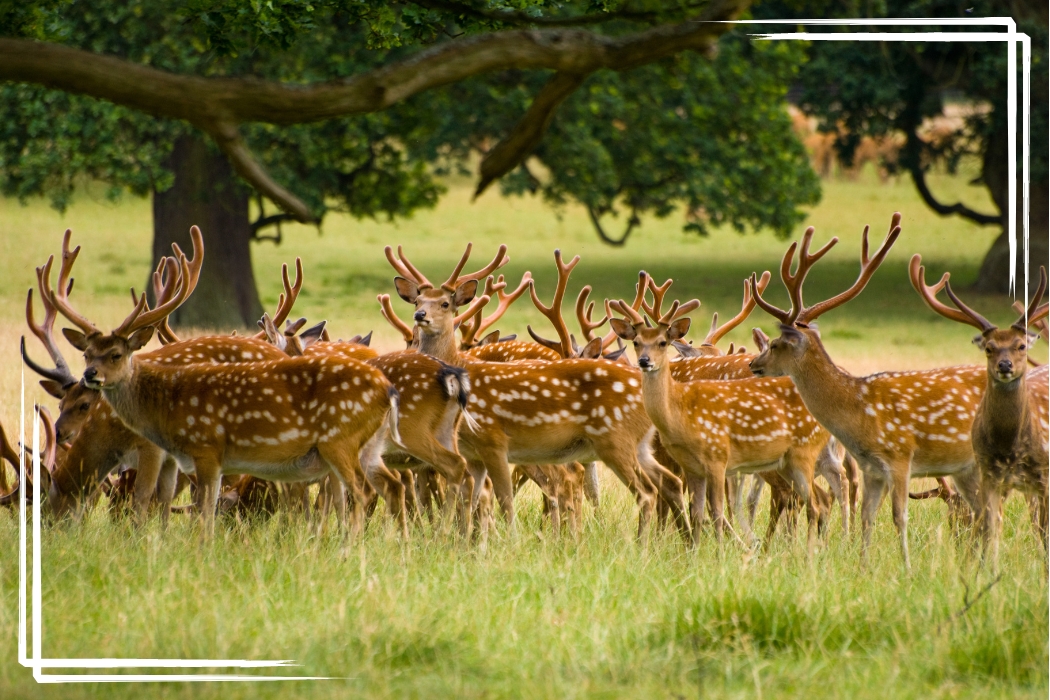 Buying Tips for Hunting Land for Sale in Texas
As we enter the season this year, interest in prime hunting land for sale in Texas seems to always gain interest. Texas is known for some of the best whitetail deer hunting in the country. Everywhere from South Texas where the big bucks roam to the Texas Hill Country, where many owners are involved in the hunting industry. Hunting operations vary from ranch to ranch, some continue to provide hunting as a commercial operation while others own prime Hunting Land in Texas for the enjoyment of family and friends.
Deer breeding operations in Texas
In recent years some ranch owners have become more involved in deer breeding operations. By high fencing their ranches, and by stocking breeder bucks and does, ranch owners have been able to upgrade the size and quality of their deer herds. Whether done for the purpose of buying and selling deer in a commercial operation or for enhancing the deer population strictly for hunting purposes, raising your own deer can be an exciting proposition.
While some owners elect to establish deer breeding operations, many ranchers elect to keep their ranch stocked with native deer. Either in the Texas Hill Country or in South Texas, native deer operations also can provide a great setting for hunting, relaxation, and enjoyment for friends and family. Normally, these types of ranches are not game fenced, but rather, have low fences that allow for deer to move from ranch to ranch. As long as you have decent size ranch tracts surrounding your ranch, chances are, you'll experience fairly good hunting in the form of white tail deer and even axis deer. Axis deer, not originally native to Texas, have continued to rise in numbers throughout the Texas Hill Country, providing hunters with a great alternative to just white tail hunting. Axis deer are a much larger species than white tail, and provide, what many hunters believe to be a much tastier meat. Some people even like the taste better than beef steaks. It's one of the good points of having a free ranging ranch, where deer and animals can roam from ranch to ranch, you just never know what you might see on your ranch.
Property wildlife exemption in Texas
When you are looking for hunting land for sale in Texas, it may be helpful to know that the ag exemption for property taxes can now be maintained through what is known as a wildlife exemption.Instead of farming or running a cattle operation, owners can opt for maintaining a wildlife exemption instead. By maintaining a deer habitat, owners have a viable alternative to the normal cattle operation or farm, which provides them much more flexibility to meet the requirements of maintaining your ag exemption. The ag exemption can drastically lower the property taxes on your ranch, which can significantly lower the carry costs of owning any land for sale in Texas.
Many ranches already have the ag exemption in place, and it's just a matter of maintaining the exemption, but sometimes a ranch for some reason may have allowed the exemption to dissipate for whatever reason. Due to the usually large difference in property taxes, it's good for a prospective owner to verify the tax status of any ranch property.
Buy your land with Koehler Real Estate - Texas Ranch Land Experts
If you are looking for hunting ranch for sale in West Texas or hunting land for sale in Texas Hill Country, we would like to assist you in your search. Please give as a call at 210-422-1489 today!