Ranch Property Inspections and Repair Costs
Posted by Harold Koehler on Friday, June 12, 2020 at 6:01 PM
By Harold Koehler / June 12, 2020
Comment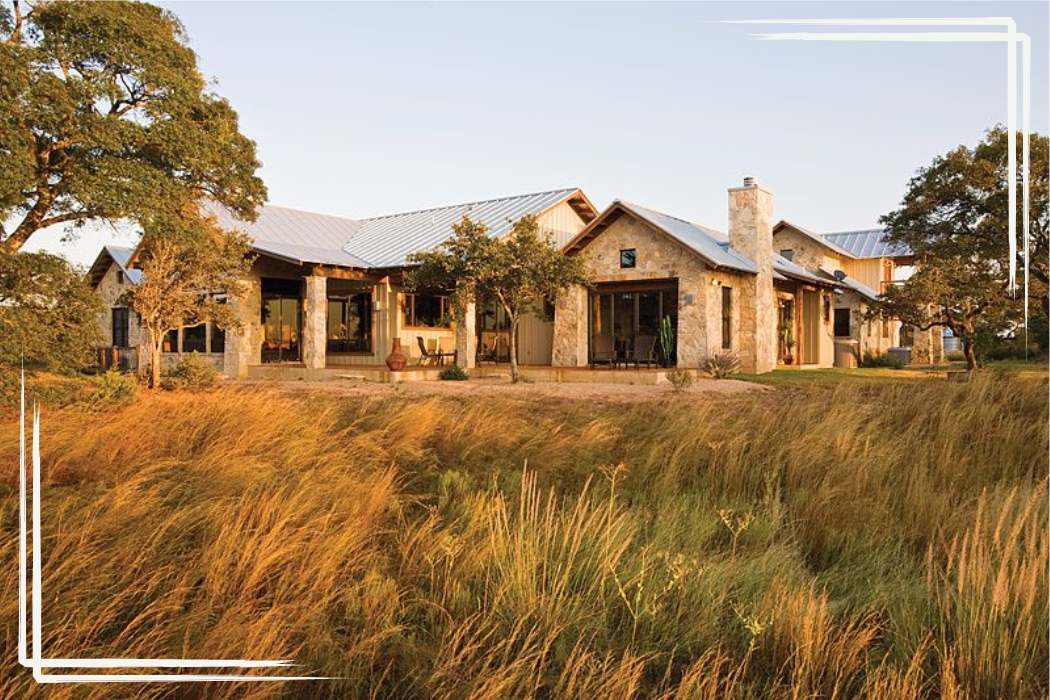 Things to consider when selling a ranch in Texas
Normally, many people wouldn't expect that there would be many issues with seller repair costs or inspections when selling Texas ranches. Guess again, I would say it's just like the issues you might anticipate when selling just homes, but that would be misleading because, actually, there can be more issues to contend with in a ranch setting. Of course, if one is dealing with raw land only, it eliminates the seller's repair issues and inspection issues related to those improvements, and inspections will be limited to raw land-related items such as past dumps, old dipping vats, or other hazardous or environmental issues. For a Texas ranch that does have improvements, you can expect to be confronted with not only home improvements but a number of other possible improvements and equipment.
Texas ranches outside of the city limits
One consideration when either selling or buying Texas ranchland is that many of the ranches are located outside the jurisdiction of a municipality. If you are constructing improvements such as a home outside of the city limits, you are often not under the same scrutiny with regard to building inspections and code compliance as you would be inside the city limits. Fewer inspections won't normally translate to higher compliance with code requirements. Considering this, and depending on the quality controls of the builder who constructed the improvements, it's evident that inspections related to ranch properties are very important.
Choosing an Inspector
Choosing an inspector is an important step in getting the inspection process rolling. What's more important than choosing a property inspector is choosing the right inspector for the job. When confronted with a ranch for sale in Texas, inspectors will need to be experienced with not only home inspection but, often, outbuildings such as guest quarters, barns, and additionally water wells, and septic systems, among other improvements. As some inspections go, expect that the inspection report will recommend that the buyer additionally hire certified professionals to perform an inspection of the septic system, the well, any pools, water purification and softener equipment, plumbing issues, electrical issues, HVAC issues, garage door opener issues, slab issues, and any other issues where their inspection resulted in an unknown condition or inability to provide an opinion. While this is not true in every case, it's wise to be prepared for this situation and the resultant request for more extensive seller repairs.
Environmental issues and things to consider when purchasing a ranch
Another inspection that may be considered in a ranch situation would be an environmental inspection. Are there any old dumpsites on the property? Often original old-school families that lived on these ranches established a family dumpsite for their trash and abandoned items or, quite possibly, multiple dump locations depending on their needs. I've heard of ranches with more than 40 old cars abandoned on a property, and some in very hard to get to locations to remove them. Old refrigerators, stoves, and trash of all sorts and kinds can be found in one of these dump sites. Considering the cost of heavy equipment, large dumpsters, transportation, and handling, expect a significant cost related to removal depending on the size of the problem. Identifying the problem and considering any environmental impact to be addressed will go a long way to solving these issues.
Another environmental issue to possibly be addressed will be if there are any dipping vats for cattle and goats located on the property. When one is found, it's best to consider further investigation utilizing the services of an environmental specialist. Test holes will need to be dug, soil will need to be analyzed, and results will need to be interpreted to develop a remediation plan if necessary. Costs will vary depending on the results of the testing and the size of any recommended remediation. The location of the dipping vat can also have a significant effect on the price of removing the vat.
Arborists and tree inspections
Another inspection to be considered when buying a ranch in Texas is a tree inspection by an arborist. There are many areas within Texas and, frankly, all other states that are experiencing problems with particular tree diseases, one of which is Oak Wilt. Trees within certain areas in certain counties seem to be experiencing more significant Oak Wilt than others, although it can be found practically in every county in Texas. Other issues other than Oak Wilt can affect trees on many ranches that are similar to the symptoms seen in oak wilt caused by drought conditions. As a buyer of a Texas ranch, you want to make an educated and sound decision in your buying endeavor, so if there is any indication of tree problems on the ranch you are considering, consideration should be given to further investigation. Often a ranch may have some oak wilt, but it doesn't necessarily mean that all the trees will succumb to the disease as many species are more immune, and other measures can be taken. Discussions with an expert can inform you and avoid any surprises later.